Welcome to the AWHONN Indiana Section
Welcome to the AWHONN Indiana Section website!  Our mission is to empower and support nurses caring for women, newborns, and their families through research, education and advocacy. If you are interested in joining our community and becoming more active at the local level, email us at Indiana@awhonnsection.org for more information or explore our new website!
Save the Date!
Nurses make a difference: AWHONN Indiana Section Conference
Thursday, August 18 & Friday, August 19th, 2022
Conveniently located at:
The Forum Event Center
11313 USA Parkway
Fishers, IN 46037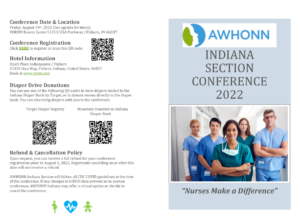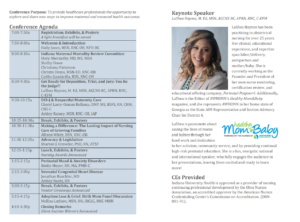 RSVP for the night before dinner/educational event hosted by Prolacta. 
Enjoy a night of networking with AWHONN members.